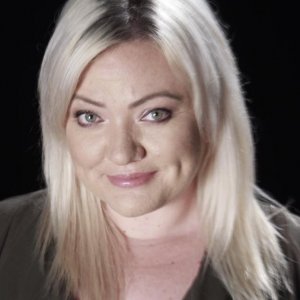 Leela is the founder of The 8 Percent – both the company and the movement. With over a decade's worth of experience in media and content creation, Leela is committed to bringing a sense of quality and bold creativity to The 8 Percent.
A heavily-tattooed 38 year old, Leela Cosgrove doesn't look like your typical CEO of a multi-million dollar consulting company – but she's been breaking stereotypes and destroying boxes for most of her life.
Founder of The 8 Percent – a group of unique thinkers and industry trailblazers whose end goal is the make the world better through pioneering advances in business, science, the arts, and literature. Leela is a creative entrepreneur, publisher, and entrepreneurial activist.
Leela: has been named one of Australia's top 25 female entrepreneurs under the age of 40; spent time on Necker Island with Richard Branson and George and Amal Clooney; was nominated for the Veuve Clicquot "New Generation" entrepreneur award; has spoken at TEDx; and has presented on marketing, identity, and The 8 Percent throughout Australia, the US, and Asia.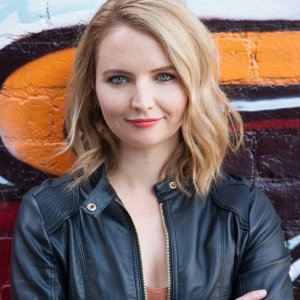 Jenna has worked for The 8 Percent since its inception, and has led all of the company's major projects. As an experienced film producer, director, and event planner, Jenna overseas the various 8 Percent video projects, and also its live events.
Jenna is a writer, producer, and marketing specialist. She is currently in development as lead producer for a new primetime TV series, to be hosted by one of the country's top comedians. In 2017 she produced and directed a book trailer for The 8 Percent, TATTOO, which was nominated for a prestigious Golden Trailer Award in Los Angeles.
As a screenwriter, Jenna co-wrote a major Australian horror film with veteran screenwriter Greg Woodland, optioned for filming in 2019. Jenna has written and produced four short films – THE FALCON, ELSEWHERE, THE RED PALACE, and AIR, which recently screened at the Motor City Nightmares film festival in Detroit, and the Brighton Rocks festival in the UK, where it was a finalist in the genre category. She is currently producing a sci-fi feature, NOVA STAR, alongside prolific indie filmmaker Daniel Armstrong, and will produce psychological thriller DRIFT in 2019, which she also wrote.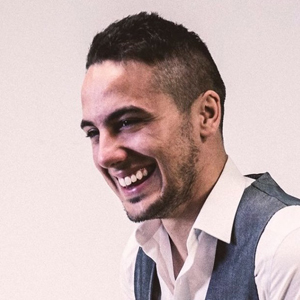 Andrea is a talented cinematographer and director of photography. With an eye for detail and a bold style, Andrea is behind the camera of all our major 8 Percent projects.
Andrea graduated in Art Direction in Milan, he quickly directed his focus on producing video content, from narrative to commercial. In Australia, he has been working with multiple production houses and media companies for clients like Bupa, The Brand Agency, Worksafe Victoria, Ignition Pictures, Clockwork Films and others.
As a cinematographer and camera operator, Andrea worked on indie productions like "The Resurgence", the feature film "Mudd", the tv series "DeeBrief", the experimental VR featurette "The Cardboard Box", the VR series "WildEyed VR" and a handful of short films for Resurgence Productions. In 2018 he's been focusing on music videos and fashion films, bridging the gap between artists and designers and fostering collaboration between industries.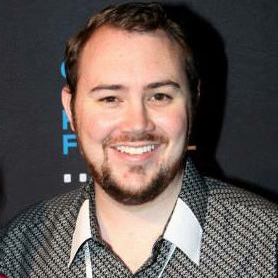 Mitch is the Associate Editor of The 8 Percent website, and is responsible for writing and curating our written content across our sites and social media platforms.
From a young age, Mitch dedicated himself to writing, no matter the form it took. He came to Melbourne in late 2015 to surround himself with likeminded people, and soon found a home in The 8 Percent. In his spare time, Mitch likes to watch films, play video games, and read.
As well as heading up the 8 Percent website, Mitch is also involved in writing and developing our video content, particularly the Masters at Work series. He is currently developing his first feature film, The Forestkind.